Biemme Plastica activity is mainly divided into two different sections with equal efforts:
Lease production: creating production waste for third parties; in this particular market, our company proudly assists some of the major Italian brands in the pipe, film, printing etc. businesses.
Self production: a recognized range of products (polyethylene and polypropylene), mainly finalized fo the industrial film market.
We provide a complete regenerating process of Polyethylene in low and high density, of Polypropylene and TPO  and produce compounds upon customers' request.
Regeneration of PL/PP

The regeneration cycle begins with the feeding of a mill, where the plastic is reduced in large pieces.
Then it is finally passed into the extrusion to be finally converted into granule.
Biemme Plastic uses advanced machinery and top of the range for this process.
The company is equipped with granulators Folceri Top 1500 Top 1000, single-screw extruder CDM Prealpina 130, twin-screw extruders Bausano multidrive 125 and Bausano twin screw multidrive 154.

Realization of compound PP/PE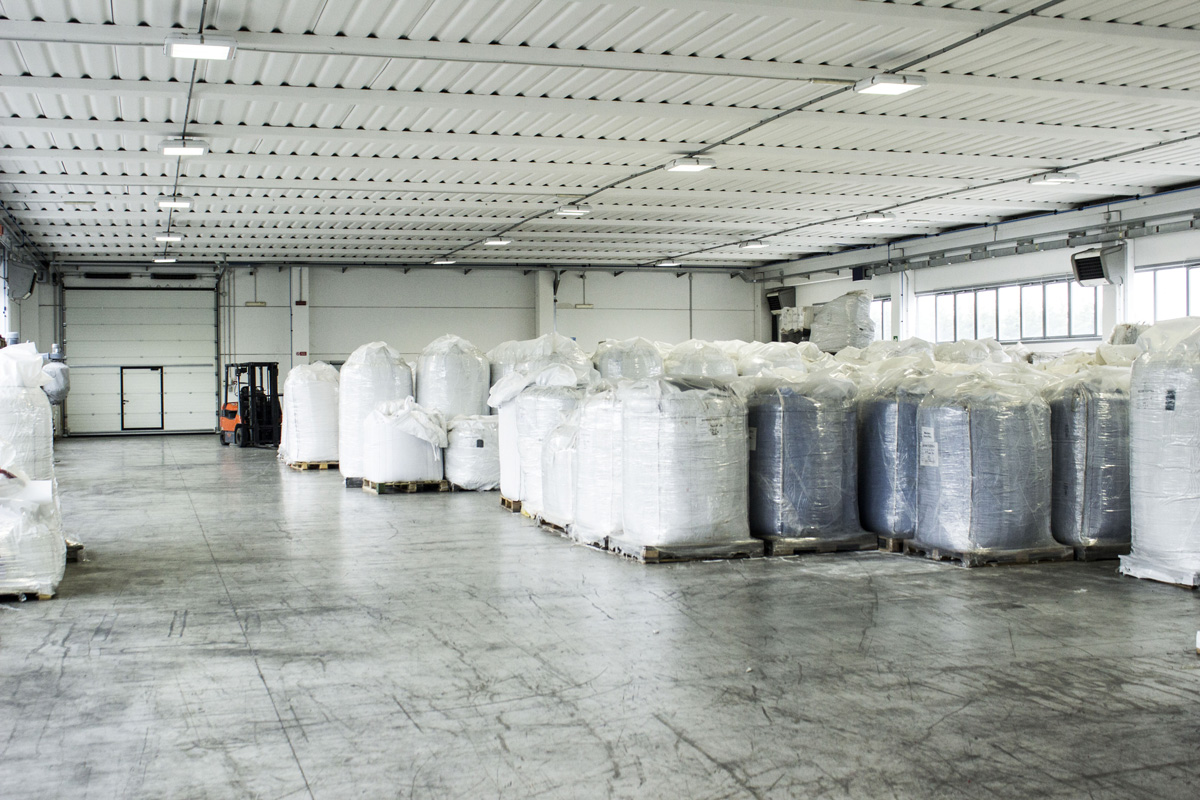 We produce compounds of Polyethylene and Polypropylene
Our success is based on a vision that places the customer at the center of the activity and the aims of the company: due to "measure" allows us to offer products and services tailored to their specific needs, while the amplitude of the solutions and the high operational flexibility allow us to live up to the continuous challenges that come from the market.
The lean and flexible organization and our fleet of vehicles, allow us to manage in a timely and accurate deliveries to customers, managing to meet different needs and urgencies
With the acquisition of the brand new installation in Occhiobello in Rovigo, Biemme Plastics increased it's productivity and logistic capacity up to 15,000 TPY potential, with 24/7 full cycle production lines.